The data is clear. People are viewing websites on their phones, iPads and all sorts devices and they are doing it often. Google predicts that buy 2014 over 40% of web browsing will be done on mobile devices. For businesses and organizations this creates a challenge. The time to develop a mobile optimized site is now, but what is the best way to actually do it?
Users have very little patience and even less so on small mobile screens. Unless you focus your design, users will simply give up on your product before they even know what it can do.  - Marcos Lara
The good news is that technology is making it a lot simpler to create experiences that look great on (most) devices. Luke Wrobelwski, a strong mobile centric advocate, has listed a number of ways that companies are designing for a multi-screen world. Through the use of fluid grids and media query adjustments, responsive design enables web page layouts to adapt to a variety of screen sizes.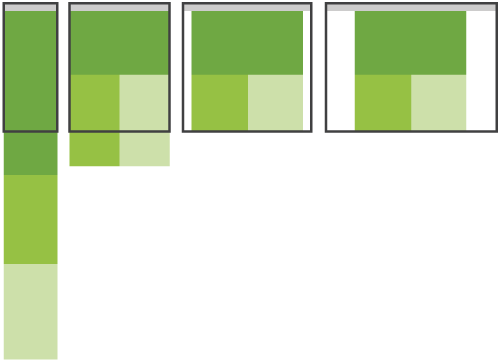 Fig 1. Example of how to make content adaptable on various screen sizes
Luke presents a number of different way to design for the mobile web. I highly suggest you read the entire article- it gives a great rundown.
If you are interested in this topic, here are some additional resources.
Mobile Context - Mark Kirby
Its about people not devices - UX Magazine
Mobile First - Luke Wrobelwski 
Responsive Web Design - A List Apart